I haven't posted any of the things I made for Christmas so I'm putting them all up now in one big post :-)

First thing I made was a bag for my sister. This is similar to the booga bag pattern but I used entrelac on the sides instead of stockinette stitch. I knit it with Patons SWS and the yarn shrunk like crazy. It started out bag sized but definitely ended up purse sized!

Before felting: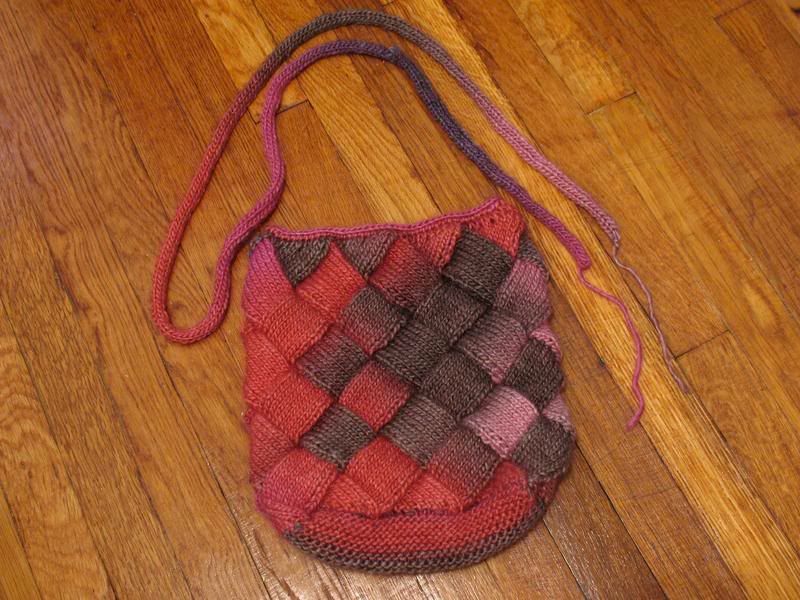 After felting: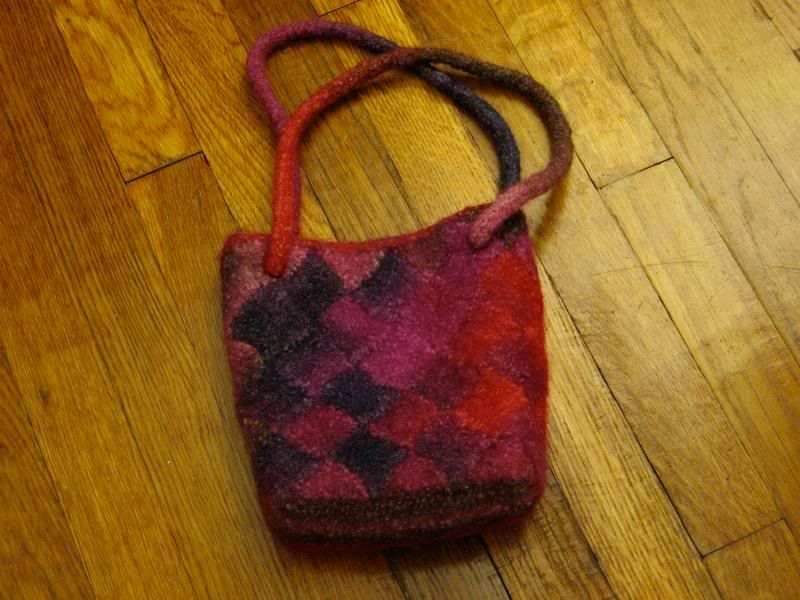 Next I made some stockings for my brother and his fiancé. Simple
Wool of the Andes
,
toe-up
knit and felted socks.
Before felting: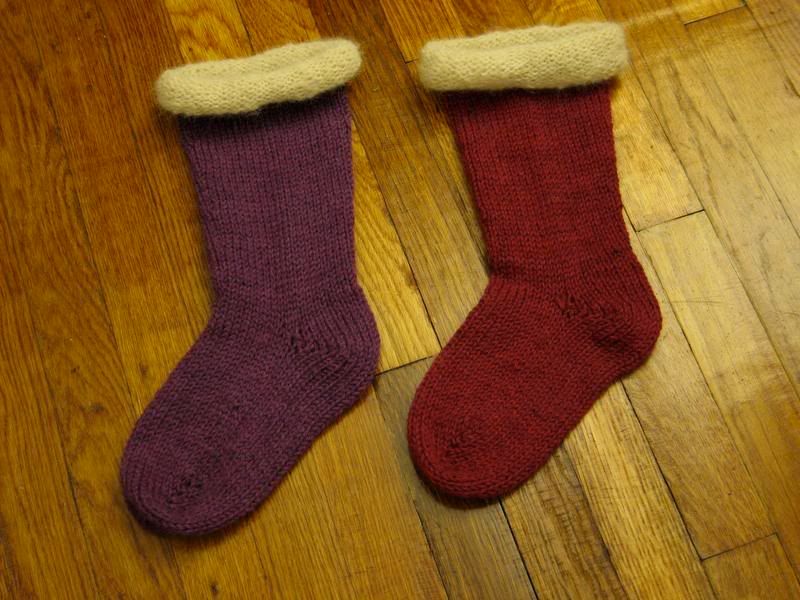 After felting:
For my dad I made a hat. Knit with
Knitpicks Shine
, it was intended to look like one he owns already but was getting pretty worn out.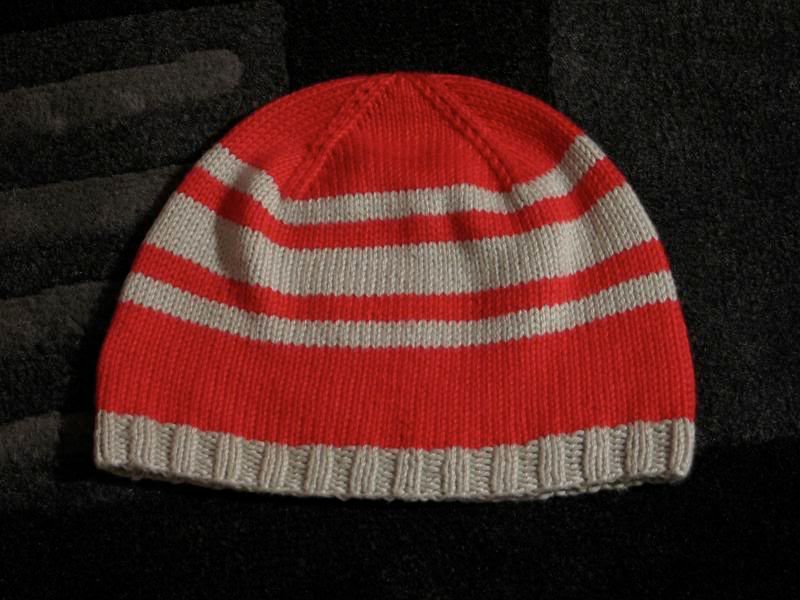 For my mom I made an awesome scarf that comes together in the front in sort of a twisted knot but I'm not posting pictures as of yet because I may try to get the pattern published :-)